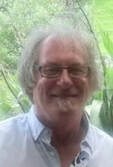 COVID-19 Announcement
As of 18 August 2021 the staff of the Welfare Society will be working from home.
Contact us at office@firefighters.org.nz or phone 0800 653-473. For urgent support, contact your local Board Representative.
All Holiday homes will be closed until 11.59 pm 24 August 2021.
We will reimburse holiday home bookings for the period 18 August 2021 to 25 August 2021.
If you are in Healthcare99 and have posted a claim to Gallagher Bassett, this will not be processed until their team is back to work. Please scan and email claims. If you have any Healthcare99 queries or claims please email
nz.healthcare99@gbtpa.co.nz.