Society Rules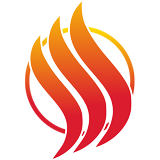 Society Rules, Terms & Conditions of Membership and Healthcare99 Member Agreement
Rules and Terms & Conditions
New Zealand Firefighters Welfare Society Rules
Terms & Conditions of NZFFWS Membership
I understand that on being approved for membership of the Society I will accept the Rules of the Society as being binding upon me. I hereby give authority for the Society to have deducted from my wages, salary or other payments as the case may be, the contributions payable to the Society and any levies which may from time to time be imposed and subsequently ratified at the Annual General Meeting of the Welfare Society.
​Healthcare99 collects personal information about you so the New Zealand Firefighters Society can consider your claim(s). The information is received and held by the New Zealand Firefighters Welfare Society,  PO Box 30777, Lower Hutt 5040. You may request access to, and correction of, this information according to the provisions of the Privacy Act 1993.
I declare to the best of my knowledge the details given in this claim form are true.
I agree that the New Zealand Fire Fighters Welfare Society may give or obtain from appropriate individuals or organisations information relevant to evaluate and administer this claim.
With regard to any injury or illness, I hereby authorise any hospital, physician or other person who has attended me to furnish the New Zealand Firefighters Welfare Society, or its representatives, with any and all information with respect to any medical history, consultation, prescription or treatment and copies of all hospital or medical records.
I agree that an electronic version of this authorisation shall be considered as effective and valid as the original and that electronic invoices submitted are copies of the original invoices (please retain the original invoices in case we require them later).