In times of crisis and emergency, from battling fires to responding to severe weather disasters, medical emergencies, and hazardous incidents, firefighters and emergency personnel are always at the forefront, ready to help in any way they can.
Earlier this year, the devastating impact of Cyclone Gabrielle left destruction and despair in its wake. Amidst the chaos, emergency personnel sprang into action responding to a wide range of crises caused by the cyclone.
Among those personally affected by this event were firefighters and their families. Recognising an urgent need for assistance, the Board of the NZ Firefighters Welfare Society promptly enacted its Disaster Fund, which aims to provide support to members and their families during times of crisis. This fund, among the many benefits offered to Society members, has always served as a lifeline for those affected by disasters like Cyclone Gabrielle.
We put out the call and the generosity from individuals and businesses who donated to the fund during this time was truly heartwarming and highlighted the New Zealand community's deep appreciation and support for firefighters.
Despite the passing of several months since Cyclone Gabrielle's devastating impact, the role of emergency personnel remains crucial in helping communities rebuild and recover.
The NZ Firefighters Welfare Society, established over 35 years ago, upholds the ethos of "Firefighters helping Firefighters and their families/whānau." This unwavering dedication continues to be the driving force behind the Society's ongoing efforts to provide support and assistance to its members.
Thanks to the contributions of its members, the Society is able to offer an extensive range of support and benefits for a small weekly financial contribution.
This support encompasses various aspects of members lives, including healthcare needs, access to scenic holiday/convalescent homes, and generous discounts from major retailers in New Zealand. Understanding the importance of prioritising healthcare, the Society also established the mutual fund, Healthcare99, to ensure the well-being of members and their families.
Together, we make a difference
We are extremely proud of our Society we have built together and the unwavering support we are able to provide to each other. Here is some of the feedback we have received:

Thank you very much for the assistance. Every bit helps.
Your financial assistance at this time is so very helpful.
It has just been a few crazy weeks but the support and help has been amazing.
Barry gives a summary of how he has benefited from the Society's assistance when his son suffered a broken elbow, out of town.
We were glad to help when Sharlene and Jeff lost their home to a fire.
We Value Your Feedback
The NZ Firefighters Welfare Society firmly believes that the opinions and experiences of its members hold immense value. Continually striving to provide more value, the Society actively seeks feedback from members. We are here for you when you need us and we are committed to taking care of one another. We can only do this with your help.
Please contact us any time you know of a member who needs help and we will see what we can do to assist.
Call the office on 0800 65 34 73 or email office@firefighters.org.nz.
Get on board. A great service for members.
Your reviews help to grow our membership base and our ability to reach more firefighters and emergency personnel who are in need.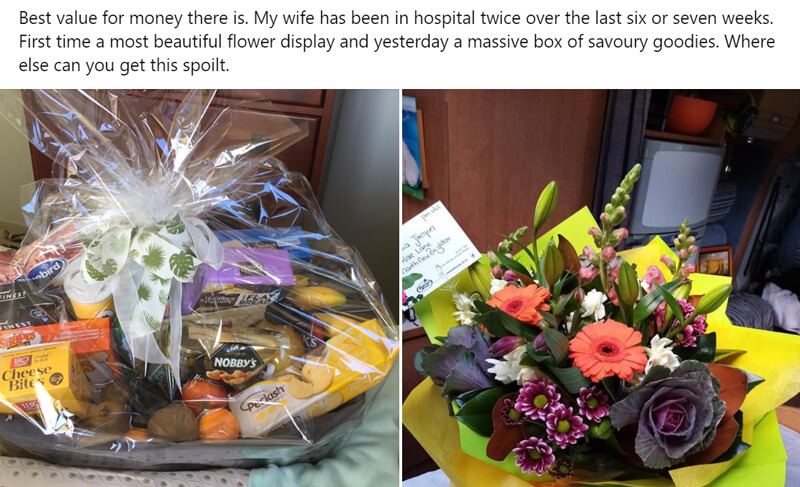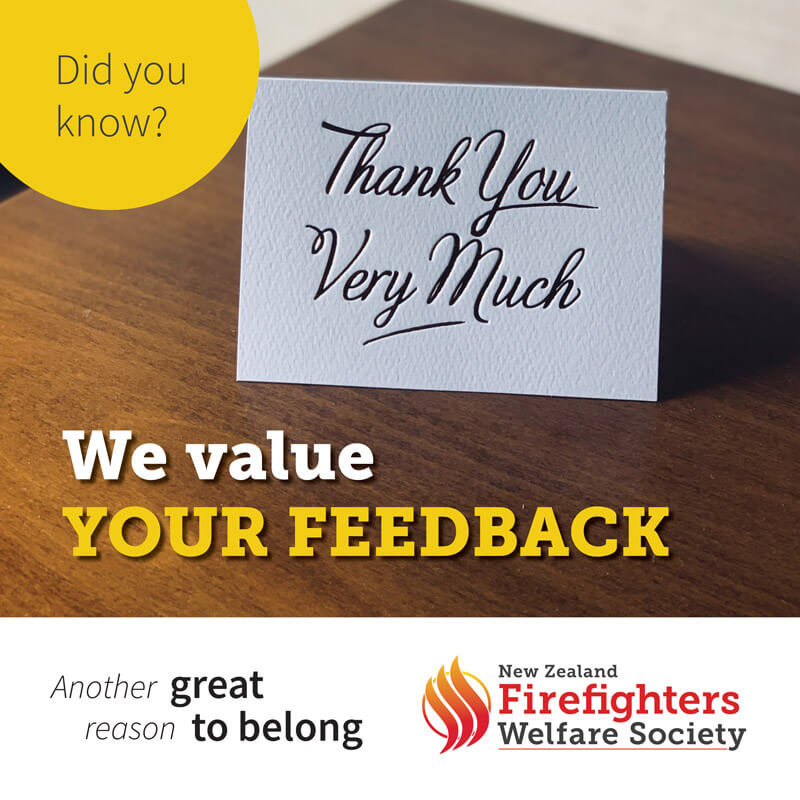 Membership of the Society is open to all Fire and Emergency personnel, career and volunteers and associated Administration Staff. Not a member? Join us today.
We are firefighters helping firefighters and their families.
Our ethos remains firefighters helping firefighters and their families. If you or your family need help, or your colleagues need support, please reach out to us.