We are an organisation run by firefighters to look after firefighters and other emergency personnel and their families and we've been doing this now, for over 35 years.
As a member of the NZ Firefighters Welfare Society, there is a huge amount of support and assistance available to you.
You can access support through forms available on our website or you can call our office. Alternatively, you can inform your NZ Firefighters Society Station Rep and they can offer you assistance.
If you would like to be a Station Rep and represent your Brigade on our behalf, please contact the office for further information.
If you are looking for information about membership, you can read more here.)
Meet the People Behind the Society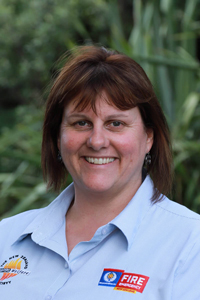 Amanda Smith is our Office Manager. Amanda has been with the NZ Firefighters Welfare Society for 14 years. Amanda's key role is to ensure that the organisation is running effectively and supporting all our members. Amanda can be contacted by emailing loading...  or calling the office on 0800 653 473 (option 1).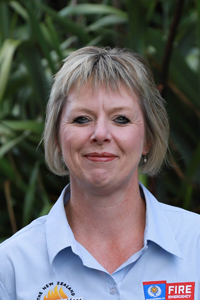 Karen Logan is our Membership Coordinator. Karen has been with the organisation for five years. Karen looks after all our member queries including holiday homes. Chances are, when you ring the office it is Karen's voice you will hear first. Karen can be contacted by emailing loading... or calling the office 0800 653 473 (option 1).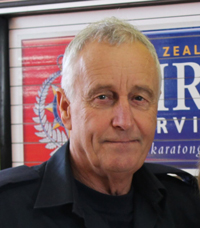 Gary Johnstone is our National Property Advisor. Gary is a builder and an ex-firefighter with 47 years involvement with the Fire Service.
It is Gary's responsibility to manage our homes and ensure they are Health and Safety Compliant, as well as managing our current Modernisation and Maintenance Project. This is a busy role, ensuring our homes are kept to a similar standard to be enjoyed by all our members.
Meet Your Board of Directors
Bill Swan is our Chairperson. Bill was elected to the role of Board Chair two years ago. This role also has a large General Manager component which requires his daily leadership of the organisation.
Bill is an ex-firefighter and has also been in business for 22 years which allows him to bring his business acumen to his role as Board Chair.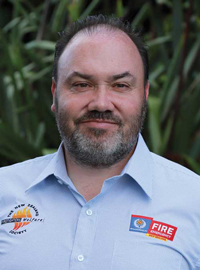 Bruce Jensen is our Treasurer and has been in this role for 14 years. Bruce has been a Charted Accountant for 30 years and holds a public practising certificate. Bruce is also CFO for a large construction company.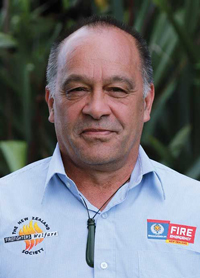 Erroll Tapiki is Secretary and brings his expertise to the Board as an Independent Board Member. (Erroll was formally our Board member for the Old Region four.) He is also the Board Secretary for all Governance requirements. Erroll is a Senior Station Officer at Trentham Fire Station.
Ceara Owen Perry is an Independent Board Member. Ceara brings to the Board her vast experience having worked in the UFBA, FENZ and various government departments.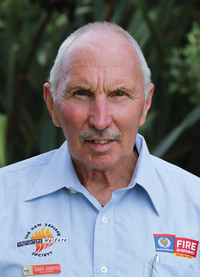 Darryl Johnston is your Region One Board Member. Darryl was elected to the Board in 1999 and has continued to do an amazing job of supporting our members throughout Region One. Darryl is also a Volunteer Support Officer for Te Hiku.
Mike Varga is your Region Two Board Member. Mike was elected to office February 2020. Mike is based in Hamilton and is a Qualified Senior Firefighter.
Noel Brock is your Region Three Board Member. Noel was elected to the Board in 1994. Noel is a Volunteer Support Officer for Te Upoko and is also the Chair of our Healthcare99 Mutual Fund committee.
Tim Price is your Region Four Board Member. Our newest Board Member, Tim was elected in May 2022, replacing the position previously held by Alice Jonathan. Tim is a Station Officer based in Christchurch.
Kris Kennett is your Region Five Board Member. Kris is based in Dunedin and is also a Fire and Emergency Wellbeing Advisor for the Te Kei Region.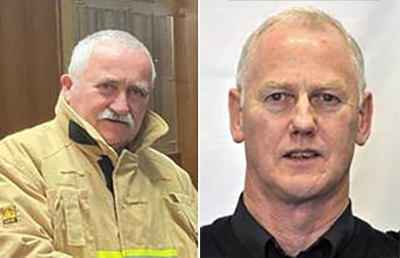 Laurence Voight and Ian King are your Trustees.  Laurence is a Fire and Emergency Group Manager in Region Five and Ian is the Chief Fire Officer for the Otaki Volunteer Fire Brigade
Collectively our common goal is, "Firefighters helping Firefighters and their families". If you or a colleague need any help at any time, please reach out to us at the NZ Firefighters Welfare Society.