My First 12 Months as Chair of NZFFWS – Bill Swan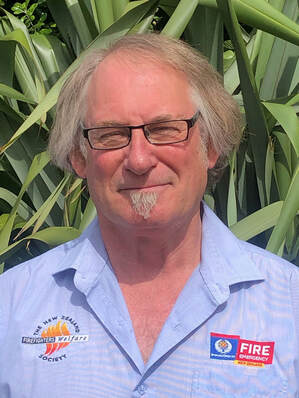 It is hard to believe that 12 months have passed since I took on the role of Chair of your Welfare Society. I thought I would take this opportunity to update you on what has been happening in the past year.
A group of Firefighters 35 years ago realised there was a gap in support offered to Firefighters and their families – so the Society was born. The Society was led for its first 32 years by Keith, with the ethos of "Firefighters helping firefighters". The ongoing success of the Society was largely attributed to all those that give up their time to support our organisation.
​I was elected as Chair for the Society in January 2021. My formal appointment was in March of that year. At this time, the dedicated Board and staff of the Society were determined to carry on Keith's work with a firm commitment to growing the Society, ensuring it continued to meet its members needs and continue the NZFFWS legacy.
Implementation of New Strategic Plan
As Chair, I was excited by the prospect of providing governance and oversight across the organisation in the implementation of the new strategic plan that the Board had developed. This was a blueprint to guide the management of the Society during the next five years of growth and development.
In the past 12 months the Board has focused heavily on the delivery of our new strategic plan and has started to put in place significant and positive changes to ensure the Society continues to deliver the best possible value for money to our members. We have embraced the purpose of "Firefighters helping firefighters" and made significant progress to ensure our Society continues to be fit for purpose and meet the needs of its members and all firefighters in a new era.
Initiatives and activities that have been put in place throughout the past year include:
Confirmation of a new strategic plan, following four months of workshopping and planning.
Completion of an organisational review, and restructure of the office functions.
A shift to contracting marketing and some administrative functions (resulting in improved marketing and cost savings).
Completion of the Firefighters Welfare Society Survey in September 2021, the biggest survey in our history.
Reviewing and improving the accessibility and role of station reps as key points of contact.
Implementing improvements to the different ways our members can connect with us.
Improving processes to ensure the Society is effectively reaching firefighters in need.
The addition to our website of a list of all the 66 NZ Police holiday homes available to our members.
The holiday homes maintenance and modernisation project.
National Welfare Network.
Reviewing and improving how we manage and book out our existing holiday homes, and other ways we could provide this benefit.
Investigating ways of offering discounts to members, including having a wider range of discounts in more places and a better system for accessing those discounts.
There will be more initiatives and activity occurring over the coming months, some of which will include your involvement or input. Our overall focus continues to be on doing the very best we can for our existing members, while also ensuring we are attractive to new members.
Please continue to contact the office directly on 0800 653 473 if you have any membership queries or if you have any questions regarding this update. Amanda and Karen will be glad to assist you.
In closing, I would like to say a big thank you to every one of you, our members, for your continued support. Remember this is your Society founded on the desire to help in times of need, and 35 years later, I am proud to report that this commitment is stronger than ever.
​
Bill Swan
NZFFWS Chair