Survey 2021: The Good, the Bad and the Ugly
In September this year we undertook the biggest survey in our history.
We asked 3,500 people on the Society's database what they thought of the NZ Firefighters Welfare Society. We shared additional invitations on social media, our website and through FENZ to encourage as many people as possible to take part in our survey.
We were keen to hear the good, the bad and the ugly of what you think of the NZFFWS and that's exactly what we heard.
Our extremely passionate people working behind the scenes at the Society know that while there are some things we do very well, there are other things we could be doing better, so your feedback was important to us to highlight what matters to you.
Thank you to the 1,147 people who took part in our 2021 Survey: the 1,084 current and past members, and the 54 people who have never been members of the Society. Every response received helps us to improve the services and support we provide to firefighters in times of need.
​We were pleased to see responses to the survey from such a wide cross-section of the firefighting community.
Feedback came from career firefighters, volunteers, admin staff and other associated organisations, as well as a range of Society members, ex-members, and non-members. "Other" includes retired firefighters, airport fire crew and SARS staff.
| | Number of Responses |
| --- | --- |
| Career firefighters | 421 |
| Volunteer firefighters | 374 |
| Other | 136 |
| FENZ non-ops | 86 |
| Associated family member | 24 |
| Emergency services worker | 18 |
The Good
Let's start with what's fantastic: the life blood of the Society is alive and well.
Many of you know the NZ Firefighters Welfare Society is the result of the efforts of a handful of firefighters who sat around a table at their station back in the 1980s Following a discussion on how they could help their fellow firefighters who were going through tough times, they each decided to put some money into a biscuit tin placed at the centre of their table. Their idea took off and grew. This was the very beginning of the creation of the NZ Firefighters Welfare Society.
Our survey informs us the original intent of those firefighters still features highly in members understanding of the purpose of the Society, which is: "firefighters helping firefighters" and providing "support in times of need".
We also learned how much people appreciate the great benefits and discounts the Society offers its members.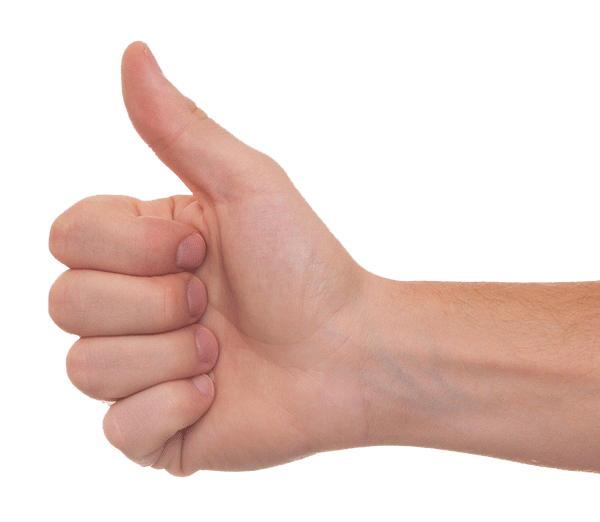 Here are the responses to Question 12, "What are the main reasons that you first chose to join the NZFFWS?"
| Answer | Number of Responses |
| --- | --- |
| Firefighters helping firefighters | 494 |
| There are a range of benefits that are available to me | 465 |
| Individual assistance in a time of need | 305 |
| Looking after my family | 238 |
| For support in the future | 198 |
| My colleagues are members | 118 |
| Other | 86 |
The Bad
We asked the question; "How likely is it that you would recommend the New Zealand Firefighters Welfare Society to a friend or colleague?"
While the result wasn't "bad", as a Society that is here to serve our members we'd like to do better on this measure.
We received a score of 18 on the Net Promoter Scale (NPS). This is a well-regarded scale used worldwide to measure how happy and satisfied customers are. While originally created for the retail sector, it is an equally applicable reference for other organisations.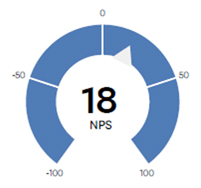 A number above zero is considered positive as results can range between -100 to +100. A score of 18 is considered "favourable" though not as high as the benchmark score for NZ businesses of 30.
We'd like to see our NPS score improve. The Board agrees we need to do more to support firefighters and this is a top priority for us.
The Ugly
We've been through the ugly and we can take it. Armed with information on what our members want from us, we've already begun making a number of improvements.
Improvements Underway
We learned we need to strengthen and grow the connection between the Society and its members, as well as with all firefighters. Initiatives we are looking at include:
Accessibility and role of station reps as key points of contact
Improving the different ways our members can connect with us
Effectively reaching firefighters in need.
The survey also informed us how much the discounts and benefits play in people's decisions to join and remain with the Society. We are finetuning the benefits and discounts we offer, and more importantly, how we manage them and offer them to members. This includes the availability of holiday homes. Changes we've made so far are:
The recent addition to our website of a list of all the 66 NZ Police holiday homes that are available to our members. This is the first time we have had this information easily available which provides all our members with home locations
Looking at all our options to best offer rest and recuperation opportunities to our members, including how we manage and book out our existing holiday homes, and other ways we could provide this benefit
Investigating other ways of offering discounts to members, which would include having a wider range of discounts in more places and having a better system for accessing those discounts.
​This is just the beginning of planned improvements. We gained valuable information from the results of the survey. Initiatives we have mentioned here are of the highest priority based on your feedback. We have more improvements planned and as we make further progress we will keep you informed.