NZFFWS Homes: Nelson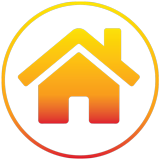 Everything you need to know to enjoy your stay.
Welcome to your Queenstown Convalescent/Holiday Home – Unit B
Nau mai haere mai
For all serious emergencies please dial 111.

For urgent faults, notify the Society Office, the Caretaker, or the National Property Advisor. These numbers can be found on the hallway whiteboard.
General Rules. Please Read.
All our homes are pet free and no smoking or vaping is permitted.
Tents and campervans are not permitted.
Check in is no earlier than 2pm. Check out is before 11am on the date of your departure.
Homes are looked after by caretakers. Our caretakers are not cleaners. It is up to members to clean the homes to an acceptable standard upon departure. This includes cleaning showers, toilets, vacuuming, mopping of the floors and wiping clean all cooking surfaces including the fridge (inside and out). Failure to leave the home in a clean condition may result in you being billed for a cleaning charge.
Consumables such as toilet paper, light bulbs and cleaning products are to be replaced by members as necessary.
REMEMBER: You are a shareholder in this home, so please look after it during your stay. Our homes are in residential areas, so please be respectful of our neighbours. These lovely people watch over our homes when they are not in use.
See whiteboard, located in the hallway.
For wifi details, see whiteboard located in the kitchen.
Please DO NOT turn the wifi off.
Your nearest AED is located at:
Pounamu Apartments Reception
10 Frankton Road.
There is another at
The Rees Hotel
377 Frankton Road. Go to the back office, behind reception.
10 Frankton Road
Your nearest hospital is:
Lakes District Hospital
20 Douglas Street, with emergency entrance on Lucas Place
Phone: 03 441 0015
Urgent care clinics are available at:
Queenstown Medical
9 Isle Street
Ph: 03 441 0500
Open: 9am-8pm Mon-Fri, 10am-6pm Sat & Sun
Please ensure that the rubbish bin and recycling bins are placed curbside on time: Wednesday Red every week, Yellow and Blue every other week.
There is a fire extinguisher located in the KITCHEN and another in the GARAGE.
Please ensure the barbecue is cleaned after use and make sure the gas bottles are completely turned off.
Please do not hesitate to contact us if you have any concerns. See the whiteboard located in the kitchen for contact information, or leave a note on the fault there.
Please let us know if you notice something is broken or needs repairing. Note the fault and date on the whiteboard in the kitchen. If the fault can be fixed safely, i.e. replacing a light bulb, please do so. Safety in doing so is your responsibility.
Bed linen is available at this house (including pillows, blankets, and duvets), located in the wardrobe of each individual room. Please only change pillow protectors and mattress protectors if necessary.
It is up to the members to make the beds required for their stay.
Upon departure, strip the sheets and pillowcases off the beds that you have used. Leave the mattress protectors ad pillow protectors on. Place the dirty linen in the laundry basket located in the garage. The garage key can be located on a hook in the kitchen.
Under NO circumstances is dirty linen to be left on the beds or in the bathroom.
Under NO circumstances is the bedroom configuration or furniture to be moved.
Upon departure, please remember to:
Ensure all windows and doors are locked (including the garage).
Empty the fridge.
Empty the inside rubbish bins.
Leave the house clean and tidy.
Check you have removed all personal items.
Clean the barbecue if you have used it, and turn off the gas bottles.
DO NOT turn off the wifi.
Queenstown Holiday/Convalescent Home
Photos taken mid-2023.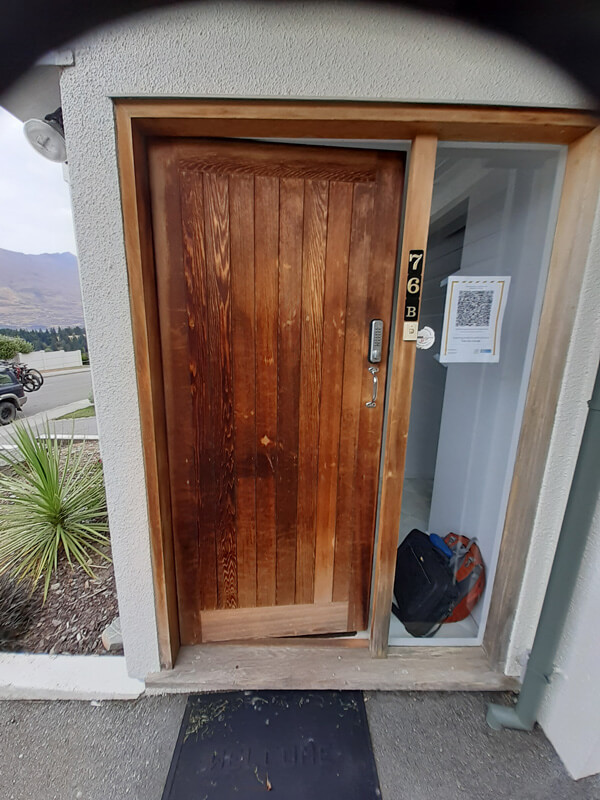 Bedroom configurations for Queenstown – Unit B:
Master – 1 x Queen Size Bed
Second – 1 x Queen Size Bed
Third – 2 x Single Beds (1 with a trundler underneath)